It's time to take care of YOU! We offer are a variety of massage techniques for you and yours to enjoy and feel better by. Massage can promote healing from pain, stress and discomfort, and massage can promote relaxation and wellness within. We offer professional massages in the comfort of your vacation location, and supply everything needed for professional treatment.. Relax while in Aruba!
Massage at Location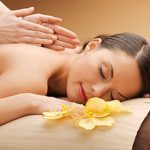 Enjoy an indulgent massage experience in the privacy and comfort of your own vacation accommodation with Aruba Massage Delivery. Our experienced, certified therapists will arrive at your location with tables, sheets, towels, bolsters, and oil and set up wherever you please.
We offer deep-tissue massage designed to work out the kinks and stress, as well as Swedish-style massage for a more relaxing experience. Individual, couples, and group massages available. Contact Aruba Massage Delivery now:
Email: relax@transcendencearuba.com
Phone/ WhatsApp: +2976990025
Pricing:
60-minute massage: US$125
90-minute massage: US$175
120-minute massage: $250
*a $15,- downpayment per person per hour is required to secure your Massage reservation.
Looking for More Fun Activities?
Other Popular Tours & Excursions
Book Online!
BnButlers.. Aruba's #1 Booking Platform for Tours & Excursions