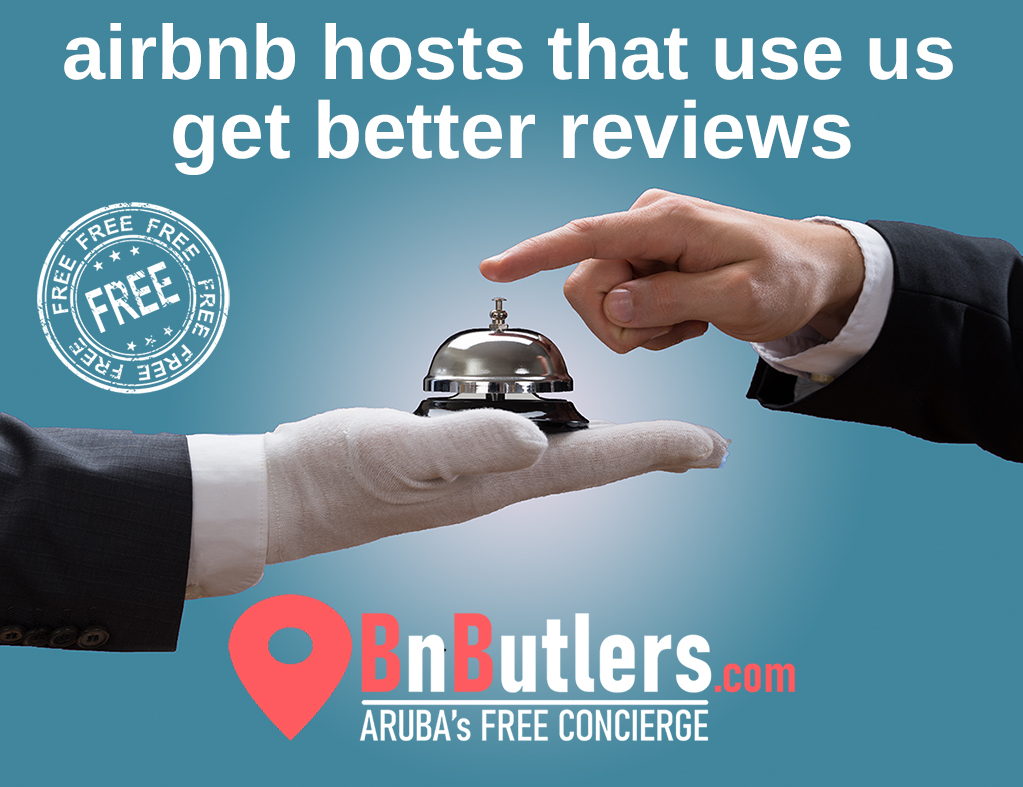 Property owners, offer a free Concierge Desk to your guests!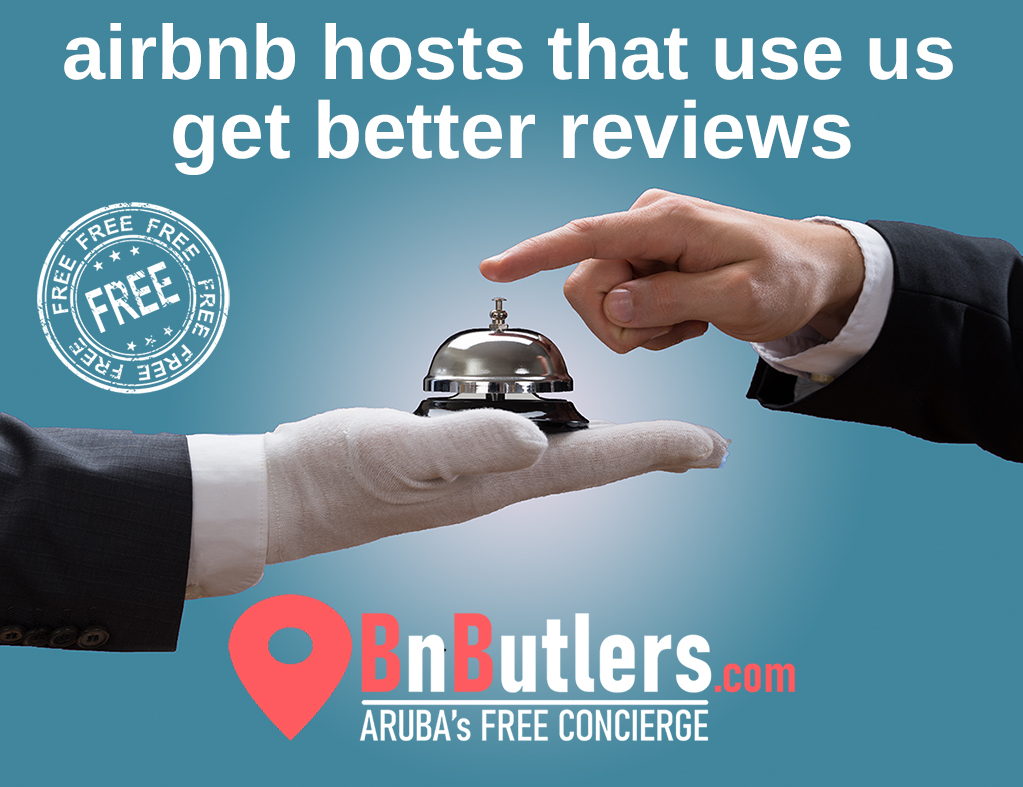 Successful property managers and airbnb hosts already know the importance of their service & hospitality level in a highly competitive market. We all aim to please and like to receive those 5 star reviews in return.
Especially during tough times, it's becomes more important to stand out… Aruba fortunately is opening up again, and now, more than ever, it's time to step up our game.
Are you a property owner, airbnb host or property manager, and would you also like to improve your hospitality service?
Add the free BnButlers concierge service to your vacation rental now and..
offer a 24/7 online concierge desk
let us deal with all common "Aruba questions"
so you get less phone calls from your guests
offer a state of the art online tour booking platform
offer all important tourist info with easy google maps navigation
while you instantly increase you level of hospitality
stand out against your competition!
creating HAPPY guests, meaning
more return guests
most of all: better reviews!
Get your free promotional material (display posters, table stands etc) to place in your rental
Nothing to lose, lots to gain..
Join the BnButlers community today, we love to hear from you!
Send us a Facebook message, email at info@bnbutlers.com or just fill out the form and we will get back to you asap.
Months of inhouse testing have shown that a lot of guests love to plan their vacation in advance, so take advantage and grab our email flyer for free; and attach it to the email communication you have with your guests.
Not only will your email communication look a lot more professional, as an aitbnb you give your guests the option to start planning their whole vacation right away, on an easy to use platform!
Click here to view and download the full size email flyer.