From locally made crafts to the famous international brands; Aruba is a shopper's paradise! One can easily fill a day strolling though from the cruise ship terminal all the way through the city center or "downtown Oranjestad", where you enjoy the shopping area lined with jewelry, fragrance, designer stores, Dutch delicacies, Aruba Aloe products, and even Cuban cigars. If you are looking for an authentic piece of Aruba to take home with you, you might want to visit the colorful galleries, shops, and boutiques of San Nicolas. Made by Aruba's own craftsmen are artists, here you can find unique gifts, goods, and accessories.
There are also several shopping malls in the Hotel areas which we have listed below.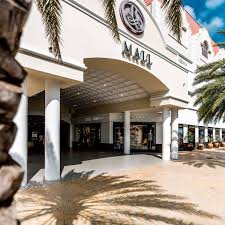 The Renaissance Mall is a must see when visiting Aruba. Customers can peruse through a variety of women's and men's apparel, footwear, eyewear, perfumes, cosmetics and jewelry.
This fashion destination include the biggest international brands like Louis Vuitton, Prada, Gucci, Rolex, Cartier, Tag Heuer, Dolce & Gabbana, Carolina Herrera, Michael Kors, Kate Spade, Chopard and David Yurman. With these and other A-list designer stores, the Renaissance Mall maintains a the highest level of excellence for shopping.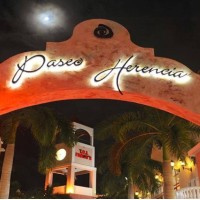 Paseo Herencia is designed as an old village style plaza surrounded by great shopping, dining and a state of the art cinema featuring nightly liquid fireworks shows and musical performances against a backdrop of a unique blend of Aruban architectural designs and an expose of Aruban Heritage.
Paseo Herencia is located in the area of Palm Beach, just walking distance from the high rise hotels.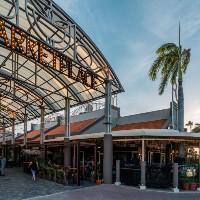 Embraced by the cozy Marina harbor, the elegant Wilhelmina Park and of course the Caribbean Sea; the Renaissance Marketplace offers a culinary experience like no other. Offering a wide variety of International cuisines, boutiques with the latest fashion trends and local stores with the most memorable souvenirs.
The Renaissance Marketplace is filled with local flair, the place to experience culture, share a cocktail and go beyond the usual. Entertainment options offered by Renaissance Marketplace include daily live entertainment on both stages, a movie theater, lounges and bars.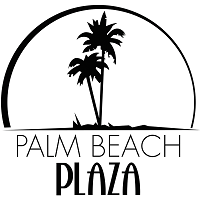 Palm Beach Plaza offers all the excitement local and visiting families are looking for while shopping, after lunch, before dining or later at night.
This 3-level mall covers almost 15,000m2, making it the biggest of its kind in the Caribbean. Kids can be entertained in the cinema's or the special "Kids Hall" with enough entertainment to keep them occupied for the rest of your holiday (or at least a couple of hours) while you are shopping.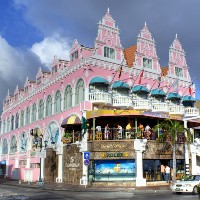 From international luxury brand stores such as Nautica and Tommy Hilfiger to exclusive jewelers such as the Aruba's official Rolex retailer Gandelman Jewelers and Little Switzerland, as well as authentic Aruban souvenir shops and Aruba's most famous surf shop Bula.
Royal Plaza Mall is conveniently located across from the cruise ship terminal and bordering the downtown center of Oranjestad, surrounded by the bus station (so very easy to find), flea markets, the main street within walking distance and when on the second floor overlooking the Caribbean Sea.
During the day you will find some bars and eateries offering light fare for lunch and dinner, while at night salsa music starts to play.