Set sail with the Jolly Pirates, and jump in for an unforgettable Aruba snorkeling trip! The island is surrounded by incomparable snorkeling sites, full of colorful tropical fish, historic shipwrecks, and a lot of fun. Jolly Pirates provide everything you need for the perfect adventure aboard our pirate ship.
Shallow reef formations along the coast of Malmok Beach, are ideal to swim and snorkel with the colorful tropical sea critters. When the Jolly Pirates Ships sail to Boca Catalina you will find a shallow protected cove area which provides fantastic visibility. Snorkel among colorful fish waiting to greet you. Yellow striped grunts, angelfish, parrot fish and groupers are darting in and out of reef formations.
Friendly crew members will circulate your complimentary beverages and will perform flips, literally to keep Island visitors passionate about returning with each visit to Aruba. 'Tis the season to be Jolly!
Jolly Pirates
Most Popular Daytime Cruises
Sail, Snorkel, Swim, and Swing!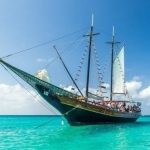 Set sail for a 4 – hour adventure Sailing aboard the 85 ft Jolly Pirates Schooners, cruising along the picturesque coastline in Aruba. Enjoy snorkeling in turquoise waters aboard the most requested Sailing excursion in Aruba. Visit three of the island's most popular swimming and snorkeling sites, teeming with schools of tropical fish.
Afternoon Snorkel Adventure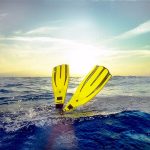 Sail along the coast, aboard the Jolly Pirates teak schooners with this unforgettable three-hour afternoon cruise. Enjoy ever-changing scenery as the 85ft teak schooners, Jolly Pirates sail towards the direction of the historical California Lighthouse. At Catalina Bay, swim or snorkel in turquoise waters by shallow reef formations alive with colorful sea critters, starfish, sea turtles, oodles of tropical fish, corals and sponges.
Jolly Pirate Sunset Sail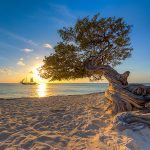 You won't want to miss the excitement as the spectacle of the bright neon sun dips slowly under the skyline to kiss the turquoise Caribbean Sea. Witness what a little magic can do as the gentle trade winds snap the sails to life aboard the 85 feet Schooner inviting you to a front row seat to the island's greatest light show.
In a quiet cove, you can toast the sunset with unlimited beverages from the ship's open bar and perhaps choose to stretch out on the netting of the bowsprit and feel a little salt spray. Sip back and relax on the teak decks with unlimited cocktails from the open bar. Feeling a bit adventurous? Why not take a swim after you swing off the pirate rope?
Looking for More Fun Activities?
Other Popular Tours & Excursions
Book Online!
BnButlers.. Aruba's #1 Booking Platform for Tours & Excursions