Break free from the monotony of the hotel scene and embark on a refreshing escape unlike any other. Experience a delightful change of pace on a coral island located just off the shores of Aruba. Immerse yourself in a world of boundless activities, where adventure knows no bounds.
Indulge in unlimited food and beverages, savoring a tantalizing array of flavors to satisfy your every craving. Unwind and rejuvenate as you bask in unrestricted relaxation, surrounded by the tranquil beauty of this unique island paradise. It's time to switch up your routine and embrace a truly extraordinary getaway.
De Palm Tours - Private Flamingo Island
An All-inclusive Flamingo Experience
De Palm Island Including Bus Transportation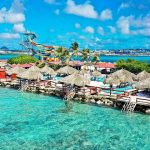 all-inclusive Flamingo encounters! Embark on an unforgettable coral island getaway in Aruba and unlock a world of incredible experiences at De Palm Island! Immerse yourself in the extraordinary as you step foot on this secluded oasis, located just off the shores of Aruba. Indulge in an open bar, sip on refreshing drinks as you soak up the sun. Dive into the crystal-clear waters and explore amazing snorkel spots, encountering vibrant marine life.
Marvel at the elegance of the flamingos as they gracefully roam the island. Engage in thrilling water activities and create memories that will last a lifetime. Prepare for an extraordinary vacation where beauty, relaxation, and adventure seamlessly come together on this captivating coral island retreat.
De Palm Island Walk In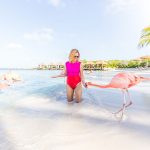 If you have own transportation, ride up to De Palm Island, the ultimate destination for couples, families, and groups in search of something truly extraordinary in Aruba. Leave behind the mundane and step into a world of elegance, where pristine beaches await your discovery.
Dive into the crystal-clear waters, brimming with vibrant marine life, and immerse yourself in a mesmerizing snorkeling experience. Cherish unforgettable moments with your loved ones as you create lasting memories in this tropical paradise. Prepare to embrace the true essence of Aruba, where the island's natural beauty, rich culture, and thrilling adventures harmoniously converge.
Looking for More Fun Activities?
Other Popular Tours & Excursions
Book Online!
BnButlers.. Aruba's #1 Booking Platform for Tours & Excursions