While most visitors choose to rent a car, a bus ride or a taxi can absolutely come in handy in certain situations. According to Aruba Department of Public Traffic taxis in Aruba have a maximum capacity of 5 passengers per taxi for insurance reasons (a minor under the age of two years old is not considered a passenger). Since Aruba taxis don't have meters, rates are based on destination rather than distance. These rates are for all taxis the same and are set by the Aruba Department of Public Traffic. Is it also possible to hire a taxi for $45.00 per hour.
Example rate: From the airport to Palm Beach is $30,- for a ride that takes about 20 min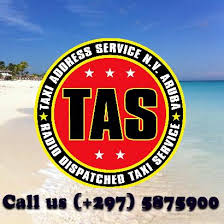 Taxi Address Service is a well known taxi company that already exists for more than 12 years and is an experienced transport company for tourists on the island. "TAS" is a 24 hour radio dispatch company..
We know the difference a 'cabbie' can make when it comes to a restaurant reservation, a shopping plan, or an important business meeting. Most important for our company is that our passengers arrive at their destination in safe and calm way.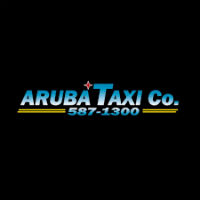 We can accommodate any group or family. Our vehicles are Sedans, SUVs, Vans & Mini Vans. We will make sure to comfortably accommodate you and your family according to the amount of passengers. Please let us know any request you may have at the time of reservation and we will make sure to assist you and your family's needs best way we can.
We do not provide baby seats or folding wheelchairs in our taxis. But you are welcome to bring your own and we will make sure to best assist you. If you are bringing your own baby seat or folding wheelchair, please make sure to inform us at the time of the reservation so we can provide you with a proper sized car.