Flying came a long way in comparison with 60 years ago, but how comfortable is might be anno 2020, it can still be a tiring experience, especially for people not used to long flights. And when we finally arrive and pass the customs at "One Happy Island", we just want to relax..
Private airport transfers are when you and your travel companions take pre-booked transportation to your destination. Typically you are met at the airport by a driver (drivers are the people you see holding signs with names on them outside of the baggage claim in the arrivals hall). BnButlers even offers airport transfers with WIFI so you can contact your loved ones right away!
Fofoti Airport Transfers
WIFI onboard!
Airport Transfer in a Luxury Coach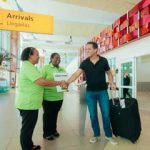 A cold towel, a refreshing bottle of water and WIFI are more than welcome after a long flight. Let us take you on a relaxing ride to your hotel in one of our luxury coaches. Enjoy some sights on your way from the airport. Sit back, relax and start to get yourself in the "One Happy Island Vibe".
Private Airport Transportation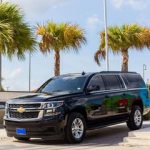 Feel special from the moment you step outside the arrival terminal, while our driver is patiently waiting for you with a personalized sign and ready to greet you with island smiles and welcome you to an amazing time here in Aruba. No need to wait in line for your transportation.
Looking for more fun in the sun?
Discover All Popular Aruba Tours
Book Online!
BnButlers.. Aruba's #1 Tour Booking Site