Add a photo shoot session to capture precious moment of your family vacation in Aruba! These professionally made memories last a lifetime.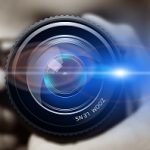 Julien de Bats is a Dutch photographer that now calls Aruba home. Having travelled and lived throughout Europe, Asia, and the Caribbean, Julien discovered that he is passionate about capturing photos of the people around him.
His extreme attention to detail and talent for creating unique images is what sets him apart from other photographers in Aruba, allowing him to deliver exceptional photos. Julien provides a wide range of photography services in Aruba, including family and engagement photos, portraits, and event photos. Contact us for more information or to book a shoot. He'll get back to you right away unless he's behind a camera.
Rates:

$350,- for a shoot up to one hour 1-8 people

$400,- for a shoot up to one hour 9-14 people

$450,- for a shoot up to one hour 15+ people
*a $50,- downpayment is required to secure your Photo Shoot reservation.
Few examples of Julien's work, click on an image to enlarge
Looking for more fun in the sun?
Discover All Popular Aruba Tours
Book Online!
BnButlers.. Aruba's #1 Tour Booking Site